Best Hockey Video Game For All Devices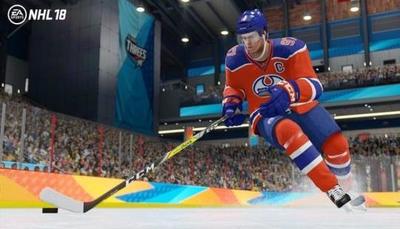 If you are looking for the
best sports video games
of all time to play then you've come to the right place. We have all the best hockey games listed here as well as information on the latest NHL 18 title. All our recommended games are available to play on the most popular devices including Xbox One, PlayStation, PC, and more. We even have information on sportsbetting for players who want to bet on real live hockey games.
NHL 18 The Best Hockey Video Game Yet
NHL 18 is the latest EA Sports hockey game. This ice hockey simulation video game was released in September 2017 and is the 27th instalment of this successful NHL video game series. The latest iteration features Edmonton Oilers captain Connor McDavid on the cover and is packed full of great features. There are plenty of creative attack controls as well as the all-new defensive skill stick. You can play this fast-paced hockey video game in three different modes or use the new Expansion Draft feature to create your very own custom 32nd NHL team. All these features and more are available in competitive multiplayer options too and can be enjoyed on all the latest gaming consoles too. We'd be very surprised if you don't think this is the best hockey video game made to date.
The Best Video Hockey Games Ever
There are so many great hockey video games that choosing our favourites has been quite difficult. Our list includes what we think are the best NHL games and there are Xbox one hockey games,
PS3 hockey games
, and more. Which one will you choose as your best NHL game and bring home the Stanley Cup?
Hockey is one of the most popular sports in Canada and the invention of video games has allowed developers to bring this sport to the small screen so players around the world can get in on the action and take to the rink to skate and score for themselves. These games are highly entertaining and bring with them some challenges too when playing the real-life simulations. Online multiplayer modes allow you to compete against others around the globe too. Different players look for different features and whether that is the skating physics, being able to play as real-life professional players, or just the mere satisfaction of scoring a goal, our list of best hockey video games has something for everyone.
Top 8 Best Hockey Video Games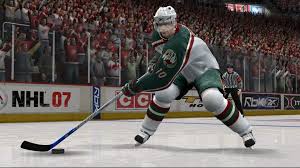 NHL 2006: This is a classic hockey video game for all NHL fans. This title was released in 2005 by EA Sports who cited NHL '94 as their biggest inspiration. The game is clear and crisp with simple controls that allowed for smooth skating and scoring. The graphics were excellent and gave players an idea of simulation-type visuals that would be the future of gaming and found in the next generation of game consoles.
NHL 2016: This NHL video game saw EA do a complete 180 and give fans exactly what they wanted. It boasted a striking resemblance to the real-life game and this feature heavy title also brought back some classic modes like Season Mode and a customizable Ultimate Hockey Team making it a really great game to explore. It also had responsive controls, an upgraded tutorial mode, and was easily the best hockey video game of that year.
Mutant League Hockey: This hockey video game gave players monster-type creature teams with special abilities and was a big hit with players that weren't familiar with the sport. It featured colourful graphics and easy to learn controls. It was also a favourite with hockey fans too and provided a fun immersion into an alternate world of hockey.
NHLPA 93: This was a fun, arcade-like game available on the Sega Genesis. It had a fantastic in-game fighting engine. The skating was great but the breakaways were amazing and the use of real players was a big bonus. The detailed fighting had players engaged and they were able to move, grab, punch, and throw in this addictive hockey video game.
NHL Hitz 2002: This hockey video game was exciting and visually entertaining. It was created by Midway Games to try and recreate the fun that basketball fans enjoyed in NBA Jam. For hockey fans, it was a fast-paced action game that didn't hold back. It had a pop soundtrack and is remembered for its 3-on-3 action.
NHL Slapshot: This game was released when the Nintendo Wii was all the rage and it made great use of its controls in a fun way. The graphics were toned down for the Wii and fans were a little weary of the motion controller and probably spent a lot of time trying not to smack their friends when playing in two player games. Still, it was something different and has made the list of best NHL games.
NHL 2017: This release saw an accurate representation of hockey brought to video games and it was practically flawless. EA Sports created an excellent title and it was one that was loved by all NHL fans. It captured fast-paced action and true life sounding broadcasts in the accurate play-by-play commentary. It felt like the real thing. The game handed well to with in-depth breakaway and faceoff animations.
NHL 94: This iconic game is a true example of the best hockey video game. The game is addictive includes vulgar fights that mimic real-life to the slick controls and thrilling sounds of players grunting, referees blowing whistles, and the crowd going nuts. It's no wonder it has remained a favourite for all these years.
Sportsbetting for Hockey Fans
If you are a fan of video hockey games and want to get in on some real live action, sportsbetting lets you
bet on live NHL games
and win real money. Be sure to check out our sportsbetting section for more information on how to bet on NHL games.